Soups can be synonymous with nutrient-boosters for your body. Almost all cultures of the world have their special soup recipes. Soups are generally made from boiled vegetables, herbs, and spices. Sometimes, nuts or a small number of cereals are added to make it a more wholesome meal. Soups are generally had as appetizers before the main meal or along with a bowl of salad or bread to make your meal nutritious. If you love preparing soups for your family members, then we have collected some of the best soup recipes. Scroll down to read.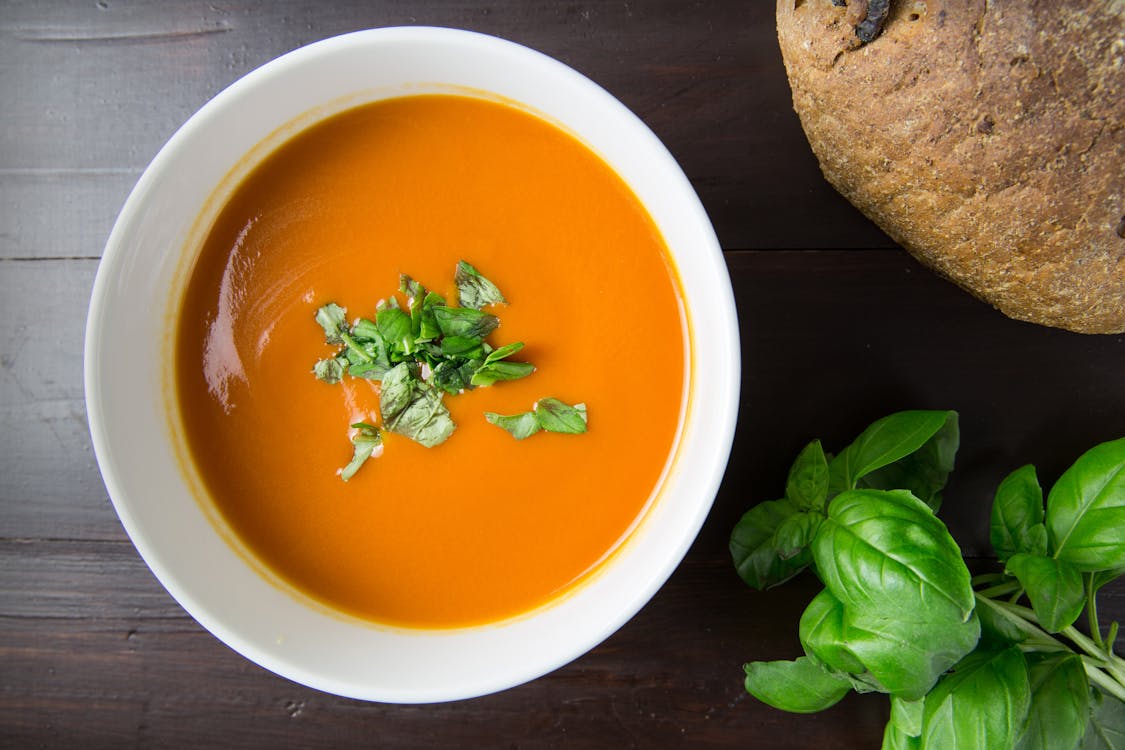 Best Soup Recipes
Spiced Carrot and Lentil Soup
Ingredients
2 tsp cumin seeds
pinch chili flakes
2 tbsp olive oil
600g carrots
140g split red lentils
1l hot vegetable stock
125ml milk
plain yogurt
Method
Heat a wok or a saucepan and add one teaspoon olive oil. Add cumin seeds and wait till they crackle.
Add a pinch of chili flakes.
Scoop half of this tempering and keep it aside.
Now, add the rest of the olive oil and coarsely grated carrots, vegetable stock, split red lentils, and milk to the pan.  Let all the ingredients come to a boil.
Let it simmer for 15 mins until the lentils are softened.
Now, grind with a hand blender or in a food processor until smooth.
Season it with the rest of the olive oil and a dollop of plain curd. Serve warm.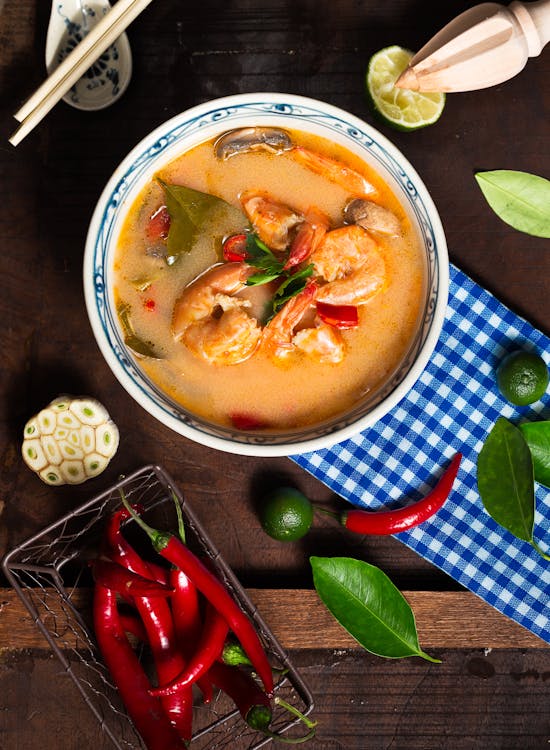 Mushroom Soup
Ingredients
2 medium, roughly chopped
butter
1 garlic
clove, crushed
500g mushrooms
2 tbsp plain flour
1l hot chicken stock
1 bay leaf
4 tbsp single cream
small handful flat-leaf parsley
Method
Heat butter in a saucepan and sauté onions and garlic until translucent.
Now, add the mushrooms and let them cook for 3 minutes on high flame.
Sprinkle some flour and keep stirring to combine. Now add the chicken stock and let it come to a boil.
Next, add the bay leaf and simmer for some more time.
Now, remove the bay leaf and then blend this mixture in a food processor until smooth.
Reheat the soup and add in the cream.
Garnish with parsley and serve.
Pumpkin Soup
Ingredients
2 tbsp olive oil
2 onions
1kg pumpkin
700ml vegetable or chicken stock
150ml double cream
For the croutons
2 tbsp olive oil
4 slices bread with crusts removed
a handful of pumpkin seeds
Method
Take 2 tbsp olive oil in a large wok and sauté onions until translucent.
Add the pumpkin and cut it into chunks. Add the pieces into the wok and keep stirring until it softens.
Next, add the vegetable broth and season with salt and pepper. Let this boil for 10 minutes
Add the double cream and bring it a boil. Use a hand blender to puree.
For the croutons, cut a slice of bread into smaller squares.
Fry the cubes in a little oil until they are crisp.
Similarly, add some pumpkin seeds to the pan and cook until they are toasted slightly.
Reheat the soup and garnish with croutons and toasted seeds.