These days, there is a significant drift towards going natural and choosing a healthier alternative to everything. One such product that is slowly and steadily gaining popularity for their beauty and health benefits is the bamboo kitchen utensils. There are spoons, forks, butter knives, and similar items that you can find made from this natural material. The London-based design studio SELCE has come up with a fantastic concept of using natural bamboo as the raw materials for necessary kitchen utensils. They are sturdy, beautiful, and do not adversely affect health.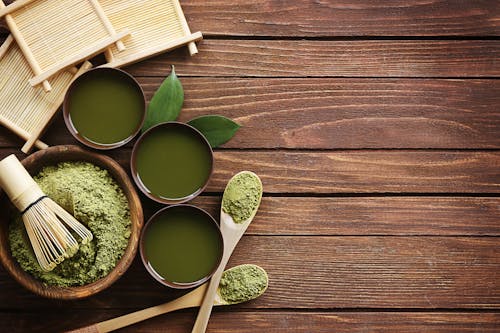 Characteristics Of Natural Bamboo Kitchen Utensils
The following are some of the features that set apart the natural bamboo kitchen utensils.
The two designers of SELCE handcraft every utensil, and hence no two pieces are perfect matches. In short, you can accept slight variations and unique pieces when you are investing in their kitchen utensils.
The shape and design of the spoons and other utensils are achieved by following the concave curvature of the bamboo sticks. They are then polished to perfection to give the final shape.
The kitchen utensils designed by SELCE are available for both left-handed and right-handed users. The designs are distinguishable when you carefully observe the handles of the spoons manufactured by them.
The pieces are well measured and then crafted to make sure they are well balanced. The products go through quality control tests to make sure that they are up to the standards of the company.
The products go through hand sanding to remove all rough edges and splinters, imparting the final finishing touch.
Natural Bamboo Utensils – 5 Pcs
Choosing The Best Bamboo Kitchen Utensils
You can get these custom made from SELCE or find products from another brand. But there are a few things you must take note of to get the maximum value for the money you are paying.
Place a bulk order of all the items you want as the overall cost will get significantly reduced when you are buying the items in bulk.
Take note of those who will be using these utensils and invest in right-handed and left-handed products accordingly. A wise decision would be getting a few left-handed pieces alongside the right-handed ones, even if you do not have any left-handed person in the household. This feature is to be more considerate to any left-handed visitors you eventually have.
The bamboo spoons and butter knives will get discolored when used continuously in hot and liquid items like soup and beverages. But if you wash and dry them thoroughly, they can last for many years, and the discoloration will not affect its quality.
Bamboo kitchen utensils are stylish and healthy at the same time, making them an excellent choice for a nature-oriented kitchen. The factors, as mentioned above, are specific tips and features about these kitchen utensils to help you choose the best easily.